Our Claims Promise
A Prudential policy protects you and your family during life's difficult moments. We pay your claim as quickly as possible and with compassion and care. We make it simple and easy, and only ask for necessary information.

How can PRU deliver
Our Approach

Our claim process is simple and transparent. Our staff and agents are professionally trained to support you in a personal, customer friendly manner.

When you make a claim

We assess and pay each genuine claim promptly. We only ask for relevant information and give you updates on your claims progress when you need them. We explain our decisions simply and clearly.
Group Customer Conduct Risk Policy
The Prudential plc Board has set out five conduct risk standards that BUs are expected to meet.

Treat customers fairly, openly and honestly
BUs need to consider where there is a risk that they may fall short of this requirement and what controls are in place to mitigate / manage this risk throughout the customer lifecycle, attention should also be paid to managing conflicts of interest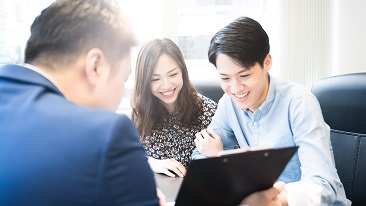 "Provide and promote products and services that meet customer needs, are clearly explained and that deliver real value
Although many of the financial needs and objectives that customers have are simple, the products we design may be complex from a customer's perspective. This complexity may make it difficult for a customer to understand the costs and value of the product, and how best to utilise the products to avoid poor outcomes. BUs need to consider product design, the quality of their communication with customers and the value that products are likely to bring to customers, given the variety of factors involved, for example, customer behaviour and circumstances or expected long term market returns.

Maintain the confidentiality of our customer information
Customers trust us and our representatives with their personal information and as a Group, we have a duty to ensure we properly safeguard it, both where we hold it on our systems and where it is handled by our representatives.

Provide and promote high standards of customer service
Consistent, ongoing, high quality service and communication with our customers helps ensure our products meet their needs and expectations. BUs should have in place a comprehensive suite of customer service metrics which cover the relevant product and customer lifecycle. Claims should be handled in a timely, fair and transparent manner.Product, contractual and other relevant updates should be disclosed timely.

Act fairly and timely to address customer complaints and any errors we find
Customer complaints are in an invaluable source of feedback about the quality and success of our business. BUs should consider whether they have in place mechanisms to ensure all complaints are identified and addressed fairly. BUs should also have processes for analysing complaints to understand their underlying cause with the aim of reducing the overall number of complaints. BUs should perform ongoing monitoring to identify any issues which could lead to customer detriment and take prompt action to address any errors.